Last Updated on
Today we have to share with the Dream League Soccer Barcelona Kits 2020. As you know we have all teams and their uniforms which you get directly into the game and enjoy the game.
F.C Barcelona is the most popular and famous team and has a great reputation in Soccer worlds. All these DLS kits and other stuff are available here just stay with us.
Dream League Soccer Barcelona Kits 2020
Are looking doe the Dream league soccer kits of Barcelona 2020 then check below kit images with URLs to import them into your game directly. We have other logos and branding things as well just search on the website and keep in such with us.
The working and authentic custom designed kits are here just copy the URL paste it and import the kits in the recommended size with logo as well.
Barcelona Home Kits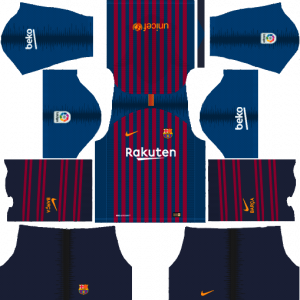 https://i.imgur.com/k6dojDI.png
Barcelona Away Kits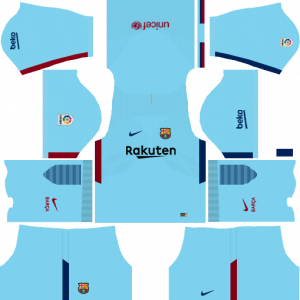 https://i.imgur.com/wx4BchG.png
Barcelona Third Kits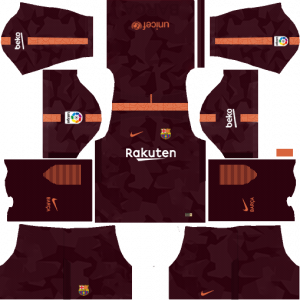 https://i.imgur.com/UhKHCos.png
Barcelona Goalkeeper Home Kits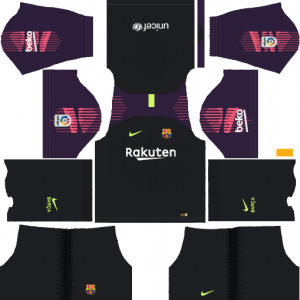 https://i.imgur.com/1KauU1S.png
Barcelona GoalKeeper Away Kits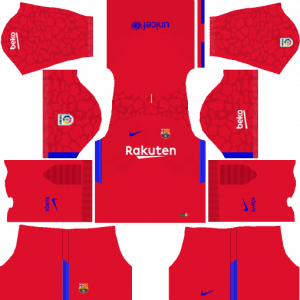 https://i.imgur.com/L3g64WI.png
Barcelona GoalKeeper Third Kits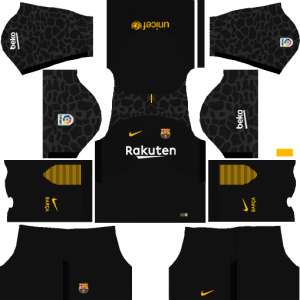 https://i.imgur.com/KTo4Ae6.png
DLS Barcelona Kits Logo 2020
Logo of Fc Barcelona is also available but the rights own by the team not us. We just display the logo here, so the players use it on the kits for team branding, The URL of the logo also given below the image just check it right now.
Just like the kits, the import procedure is the same as with the logo. Still confused check our import guide below.
Barcelona logo PNG 512×512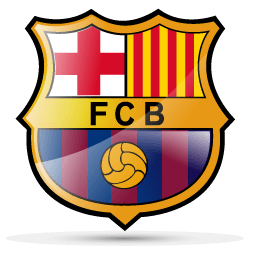 Barcelona Logo URL
https://i.imgur.com/qZbieYT.png
Barcelona Kits 512×512 2020
People usually asked that why the DLS 512×512 kits are so much demanded and popular. Let me tell you something that the game only supports the size of 512 px thats why we create the kits in that size and post them here for our users.
The Home Kits, Away, and Third kits are available with the All Goalkeeper Home Away and third kits.
Some Information about the Team
F.C Barcelona soccer team is based in Spain and founded in November 1899. its full name is Futnol Club Barcelona and also there are other nicknames as well but most commonly known as the Barcelona. For many decades the team maintains their position in one of the best football clubs our their because of their players, coaches, and crew.
Due to the huge popularity of the team is featured in many games like Dream league soccer. People love to play the game with their team and search for its Kits and custom logos for branding. We took a step and provide your eh most authentic custom kits in recommended 512×512 size.
| | |
| --- | --- |
| Team Location | Spain |
| Founded in | November 1899 |
| Main Festival | La Merce' |
| Team Major Leagues | La Liga,  UEFA Champions League |
After getting so many requests from our users, we finally create this easy import guide which makes things easier than ever have. Follows the steps and you will be easily importing the kits into the game.
Search your desire kits on our website.
Then find the 512×512 px kits and Logo URL.
Open URL and you will find the Kits image.
Now, Open the Dream League Soccer game on your android or IOS device.
Select MY CLUB in the Menu bar section
Here you can find the option Customize TEAM, click on it.
Select the Logo Edit or Kit Edit option.
On that screen, you can get an option to Download, select it.
The URL insert space appear, put the URL in it (which you copy from our website)
Finally, Select the Confirm option and the Kit or Logo will automatically import.
Subscribe the newsletter for instant updates for Free. Share, comment, and do not forget to follow us on Pinterest for more DLS Kits 2020.