The Latest Dream League Soccer Real Madrid Kits 2023 in 512×512 size just uploaded on the DLS kits hub. Today in this article, we have the custom kits, logo, and much more stuff about the Real Madrid team.
If you are looking for custom kits for all DLS teams then follow our website and get your desired team kit.
Dream League Soccer Real Madrid Kits 2023
We have all Real Madrid DLS kits from 2018  to 2023 with import URLs and images as well. If you want to check the previous year's kits search on our website and you will get them as well. For the latest kits and logo below, we listed them.
Logos of the teams are also available here for only branding purposes in the recommended size. If you need any custom kits with your own design please let us know in the comments.
Real Madrid Home Kits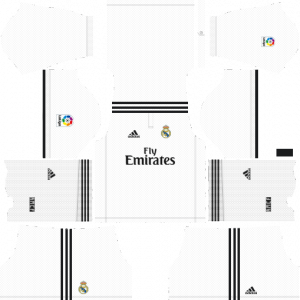 https://i.imgur.com/2zkiXek.png
Real Madrid Away Kits

https://i.imgur.com/uzOpQrS.png
Real Madrid Third Kits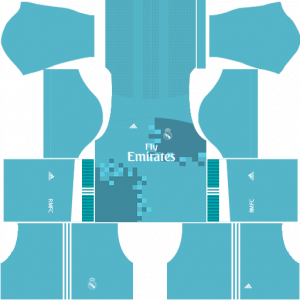 https://i.imgur.com/g1LUjL1.png
Real Madrid Goalkeeper Home Kits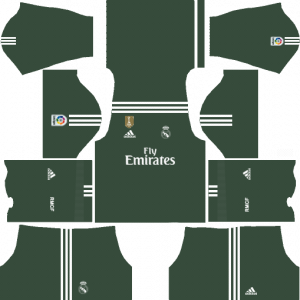 https://i.imgur.com/kHAIax8.png
Real Madrid GoalKeeper Away Kits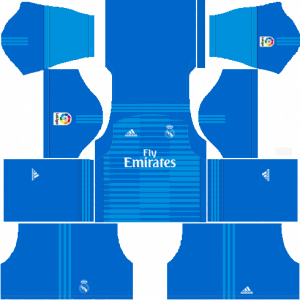 https://i.imgur.com/r2PuF92.png
Real Madrid GoalKeeper Third Kits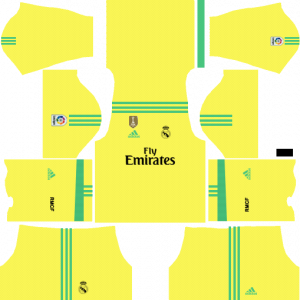 https://i.imgur.com/BH410AP.png
DLS Real Madrid Logo 2023
The logo of Real Madrid in PNG format (without Background) is here, you can use it on the kits as a team brand. We usually create the kits blank. So you can use it as per your requirements. Real Madrid officially owns the rights to the logo, we just update here for team branding of DLS kits.
Get the import URL below of the DLS Logo and use it in the game easily.
Logo Real Madrid Club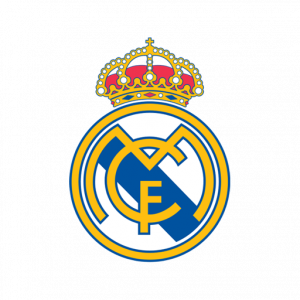 Real Madrid Logo URL
https://i.imgur.com/b9pljb1.png
Real Madrid Kits 512×512 2023
The 512×512 Real Madrid kits are used in-game to play it properly. Otherwise, on the internet, you will get smaller-sized kits that are not even imported into the game. So, trust our designers and also check your own the kits on our site are in the recommended 512×512 size.
All the home, always and their goalkeeper kits with URLs are updated daily. Stay tuned!
About Team
The Real Madrid team is founded in 1902, March in Spain, it is also known as a Spanish professional football club or Real Madrid Club de Fútbol. People love to watch every match of this team and in the Modern era, people play soccer games on their mobile devices with this team.
Now let's discuss the titles and other achievements of the team to build your interest more. The Real Madrid team won many domestic football cups, 30 plus La Liga titles, 10 plus Supercopa de España titles, and much more. Basically, UEFA Championship, La Liga, and Copa Del Rey are the league's main leagues where the Real Madrid club performed very well.
Import Real Madrid Kits 2023 – Guide
If you face problems and errors while importing the kits in the game then do not panic and follow the steps. When you follow these steps you will be able to import the kits into the game easily without any problem.
Search for your desired kits on our website.
Then find the 512×512 px kits and Logo URL.
Open the URL and you will find the Kits image.
Now, Open the Dream League Soccer game on your android or IOS device.
Select MY CLUB in the Menu bar section
Here you can find the option Customize TEAM, click on it.
Select the Logo Edit or Kit Edit option.
On that screen, you can get an option to Download, and select it.
The URL insert space appears, put the URL in it (which you copy from our website)
Finally, Select the Confirm option and the Kit or Logo will automatically import.
Here we hope you like the DLS Real Madrid kits 2023, for more kits and logos Subscribe to enable free notifications from us. Thanks!