Are you searching for the Dream League Soccer Athletic Bilbao Kits? Here we are the DLS Athletic Bilbao Kits 2024, its Logo, and URLs to Import the graphics in your game profile.
Before getting into the kits and other stuff we gonna tell you something about this team.
Dream League Soccer Athletic Bilbao Kits 2024
Now, let's move to our today's Topic to provide you with the best possible DLS 2024 Kits. We have a complete guide and range of the Athletic Bilbao Kits for this year and beyond.
All you need to know is how to import them into the game. We have also a PNG-formatted logo that is available below. Follow our guide to import and use the 100% working URLs to get the most amazing gaming experience with our kits, logos, and other graphics.
Athletic Bilbao Home Kits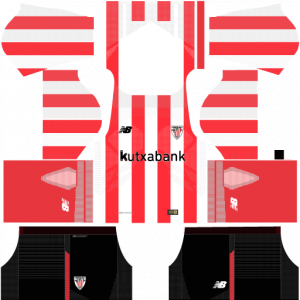 https://i.imgur.com/rEihIk9.png
Athletic Bilbao Away Kits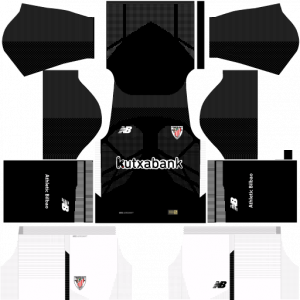 https://i.imgur.com/i76EaET.png
Athletic Bilbao Third Kits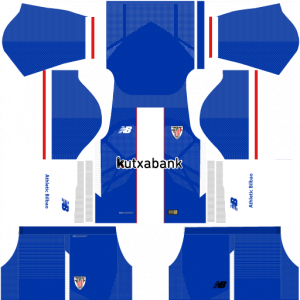 https://i.imgur.com/yGFC58A.png
Athletic Bilbao Goalkeeper Home Kit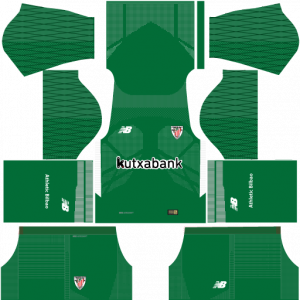 https://i.imgur.com/lYm3TcS.png
Athletic Bilbao GoalKeeper Away Kit

https://i.imgur.com/6c3QT7i.png
Athletic Bilbao GoalKeeper Third Kit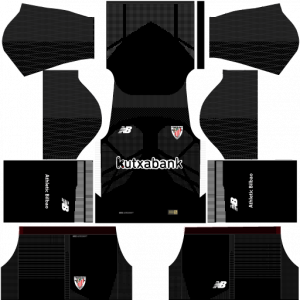 https://i.imgur.com/us5QV3r.png
DLS Athletic Bilbao Logo
Yes, the wait is over there is the official Logo of Athletic Bilbao in PNG format. You can use the logo for the branding on your custom team in the age. Keep in mind that we do not own the logo the credit goes to the team officially. Use it on uniforms and make your graphics more interesting.
Just like the kits, the Import link is available to use and you are good to go.
Athletic Bilbao Logo PNG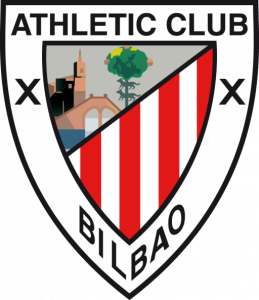 Athletic Bilbao Kits Logo URL
https://i.imgur.com/bOGbKn8.png
512×512 Athletic Bilbao 2024
On the website, the kits are in smaller sizes although these can be used if you want high-resolution kits in 512×512 px size then use the Import URL (available below each kit image). Athletic Bilbao 512×512 kits are available every time on your blog. Besides these, the Logo of this team is also available. Keep sharing and enjoy the amazing content here.
Now, think about which kits are available on our website. Let me tell you that you will get the all Home kits, away, and third kits of this team with the GoalKeeper kits as well. Use the URL and enjoy the game.
About Team
The Athletic Bilbao Football Club is an understated club but they have amazing skills in football history. It is a national team based in Bilbao and the local population of Bilbao loves that team and the team has also a lot of fan following. That is why we are here to provide your desiring stiff for the Dream League Soccer game.
The team won some of the local titles which are also famous like the Northern Championship, Copa Vasca, and Biscay Championship, and participated in other regional-based tournaments. The Athletic Bilbao team became popular when it took part in LA Liga, won the Spanish Super Cup, and was the runner-up in the Europa League.
Import DLS Athletic Bilbao Kits Kits – Guide
Sometimes people have problems with the kit-importing process. We have a guide on it read it and follow the step-by-step process to import kits, logos, and other stuff very easily in no time. Follow the guide:
Search for your desired kits on our website.
Then find the 512×512 px kits and Logo URL.
Open the URL and you will find the Kits image.
Now, Open the Dream League Soccer game on your Android or IOS device.
Select MY CLUB in the Menu bar section
Here you can find the option Customize TEAM, click on it.
Select the Logo Edit or Kit Edit option.
On that screen, you can get an option to Download, and select it.
The URL insert space appears, put the URL in it (which you copy from our website)
Finally, Select the Confirm option and the Kit or Logo will automatically import.
If you are still here, Thanks for Visiting and supporting us. We provide you with the most authentic data and content and our first aim is to satisfy our users. If you have any questions please let us know and do not forget to Subscribe for notifications.