We know that you are searching for a Dream League Soccer Borussia Dortmund Kits 2024 with a logo and other graphical stuff. So, here you can get the kits in 512×512 size with download and import links.
All the kits are created according to the game's default settings, without any trouble you can use them.
Dream League Soccer Borussia Dortmund Kits 2024
Just like other DLS Teams Borussia Dortmund Kits are also available on your blog for the year 2024 and beyond. All the data is updated daily with the latest links and kits.
Do not forget to check the import URL because this is the only way to import and use the Kits in the game. Dream League Soccer's game interface is very easy to use. You can easily import the kits, its logo, and other stuff very quickly and without any trouble.
Borussia Dortmund Home Kits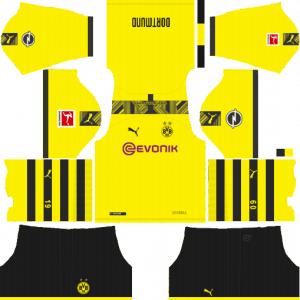 https://i.imgur.com/TGrC6bl.png
Borussia Dortmund Away Kits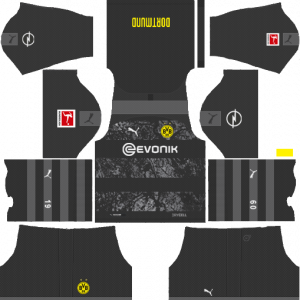 https://i.imgur.com/do9vGx6.png
Borussia Dortmund Third Kits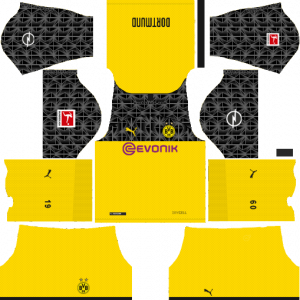 https://i.imgur.com/Pdpihve.png
Borussia Dortmund Goalkeeper Home Kit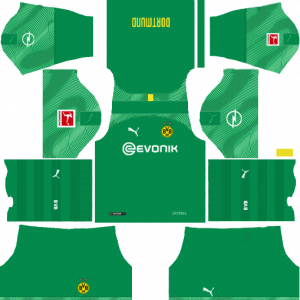 https://i.imgur.com/l3agYqz.png
Borussia Dortmund GoalKeeper Away Kit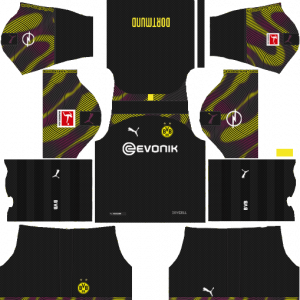 https://i.imgur.com/bKaA0Aa.png
Borussia Dortmund GoalKeeper Third Kit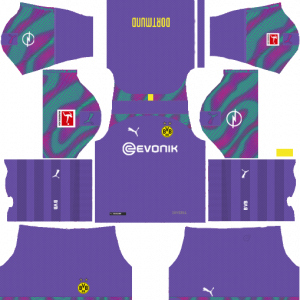 https://i.imgur.com/acIV3N8.png
DLS Borussia Dortmund Logo
The Borussia Dortmund official Logo without a background is also available here. You can use it as branding on your custom kits and always keep in mind that all the credit for the logo goes to the official team. We just provide the logo for branding the football club & for the fans of the team
Use the working URL below the logo to import it into the game Thanks!
Borussia Dortmund Logo PNG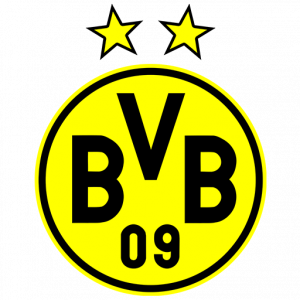 Borussia Dortmund Kits Logo URL
https://i.imgur.com/2hB1XZg.png
512×512 Borussia Dortmund Kits 2024
Our team designed the kits and exported them in 512×512 px size because this is the only size that the game easily supports. If you are using the lower dimension images of kits then you will experience low-quality gameplay. We recommend using this size although on our website you can get only the 512×512 Borussia Dortmund Kits for 2024.
If you are wondering to know what kind of kits we have on this website. So, let me clarify that we have a complete range of Home kits, third as well as away kits. Also, the Goal Keeper kits with import URLs are available every time on your blog.
About Team
Borussia Dortmund is a famous German-based football club, it is well known for the Bundesliga League. It is working since 1909 and has a capacity of 80k plus crew and members. That is the only reason for its popularity and we are covering this here on our website.
Before getting into the main kits and logos let's take a look at the achievements of this team. The team won titles including the German Championships almost 8 times, UEFA Champions League, the One Intercontinental Cup, and some others as well. We hope that now you have an interest in this team to download the kits for your game.
Import DLS Borussia Dortmund Kits Kits – Guide
Here for better understanding and to save you time, we have a guide on importing the uniforms of the team in the game. Follow the step-by-step instructions and your all confusion will clear and you will easily import the kits:
Search for your desired kits on our website.
Then find the 512×512 px kits and Logo URL.
Open the URL and you will find the Kits image.
Now, Open the Dream League Soccer game on your android or IOS device.
Select MY CLUB in the Menu bar section
Here you can find the option Customize TEAM, click on it.
Select the Logo Edit or Kit Edit option.
On that screen, you can get an option to Download, and select it.
The URL insert space appears, put the URL in it (which you copy from our website)
Finally, Select the Confirm option and the Kit or Logo will automatically import.
So, that's it for today hope you like our kits and stuff. If you want to get more stuff like that Subscribe to the notifications for Free. When we update new things on your website you will be notified. Have any questions Regarding 512×512 DLS Kits then comment below we will answer ASAP!