Today we have an article for Brazil soccer lovers, check out the latest updated Dream League Soccer Brazil Kits 2023. The DLS Brazil Kits are very wonderfully designed with their Logo for amazing gameplay. Although we update the custom kits frequently in this article, you will get the really awesome kits and working import URLs.
Brazil is a national Football club founded in 1914. It is a member of FIFA since 1923 & a member of Conmebol since 1916. Brazilian people like this football team and search for the Dream League Soccer Brazil Kits. Just like other popular football clubs, Brazil's National football club won various titles which include the most famous leagues like Copa América, América Centenario, and others.
Dream League Soccer Brazil Kits 2023
The DLS Brazil Kits are always available on our blog. We have complete stuff which you need to make your own kits and we have also pre-made custom kits as well.
To import the kits you need an import URL, so with every home, away, and third kits there is a URL. You can use the given URLs to import the kits and logos directly into the game. So, stay active and get the amazing Dream League Soccer stuff here.
Brazil Home Kits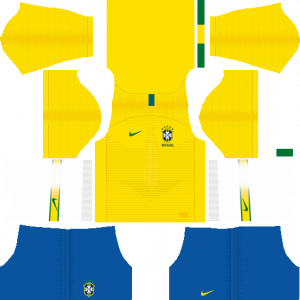 https://i.imgur.com/6CDrVgH.png
Brazil Away Kits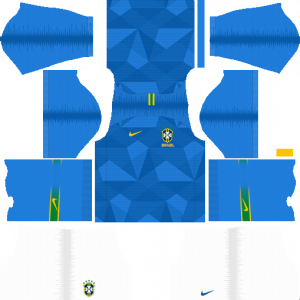 https://i.imgur.com/TrRkPh5.png
Brazil Third Kits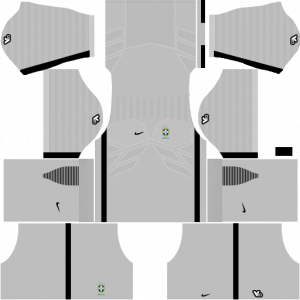 https://i.imgur.com/zr6YSDM.png
Brazil Goalkeeper Home Kit

https://i.imgur.com/2PcCfbX.png
Brazil GoalKeeper Away Kit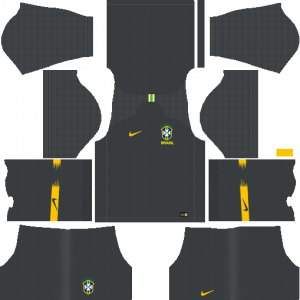 https://i.imgur.com/JLm0mCk.png
Brazil GoalKeeper Third Kit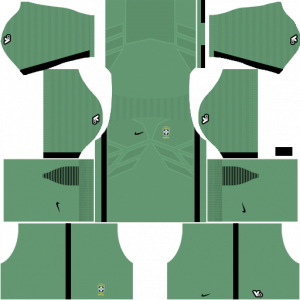 https://i.imgur.com/bzDKhh4.png
DLS Brazil Logo
DLS Brazil Logo in PNG format is also available on your blog. Keep in mind that this is an official logo from the Brazil Football club and all the credit goes to them. We just provide the logo to promote the team and for the DLS lovers.
Just like with kits the import URL for the logo is also available below the image check and use it!
Brazil Logo PNG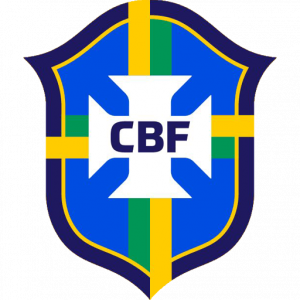 Brazil Kits Logo URL
https://i.imgur.com/6ICtDKg.png
512×512 Kits Brazil 2023
The standard file or image size of Kits is 512×1512 pixels in PNG. We ready the kits in that size and remove their background to use in the game. You can customize your team and create your team as well. All the graphics are 100% valid and working. You need to import them and they will work fine.
If you have any issues regarding the kits and logos. Ask your question in the comments. The given URLs are working, just use your mind and import the kits, uniforms, logos, and other graphical stuff in your game profile very easily, or follow our step-by-step guide on it.
As you know that there are lots of Football related android and pc games that are available on the internet. So, the famous Android and IOS game called "Dream League Soccer" is very popular nowadays. You can play this game by selecting the Brazil Football Club. People need new kits and graphics to make the game more interesting. That's why we are here to provide the best possible and unique/custom-designed DLS Kits and uniforms 2023.
Import DLS Brazil Kits Kits – Guide
People face issues sometimes while trying to import and download the kits. So, here is the Step by Step in detail guide for all the users and newbies. Follow the instruction and all your problems and errors will be solved.
Search for your desired kits on our website.
Then find the 512×512 px kits and Logo URL.
Open the URL and you will find the Kits image.
Now, Open the Dream League Soccer game on your android or IOS device.
Select MY CLUB in the Menu bar section
Here you can find the option Customize TEAM, click on it.
Select the Logo Edit or Kit Edit option.
On that screen, you can get an option to Download, and select it.
The URL insert space appears, put the URL in it (which you copy from our website)
Finally, Select the Confirm option and the Kit or Logo will automatically import.
I hope you like Today's post about the DLS Brazil Kits. For more kits and logos Subscribe to our website notifications feature it's FREE! Thanks for Visiting.