Today we update the Dream League Soccer Galatasaray Kits (2022) with all the important graphic stuff including its 512×512 Kits, logo, and much more. I hope you definitely like the content and share it with the others as well to promote the DLS kits and game.
The Galatasaray Turkish football club has lots of fans following and in Dream league soccer people love to play the game by selecting this team. If you need something else about that team then stay active on our blog and you will get everything you need to know.
Dream League Soccer Galatasaray Kits 2022
In 2022, mobile games become very trendy, and popular people love to play them to pass their time. In that situation, the DLS game is based on soccer and becomes more popular day by day. the kits or you can say the team players uniform is available on our website in different colors or you can also make your custom design from us.
Not only this team we have almost all Dream League Soccer Uniforms here. If you want to get all of them then use the import URLs to import the kits easily and effectively quickly. DLS kit hub becomes a more popular website and you will get everything about that amazing soccer game.
The home, away and third kits with there all kinds of Goalkeeper custom kits are available on the DLS kits hub website.
Galatasaray Home Kits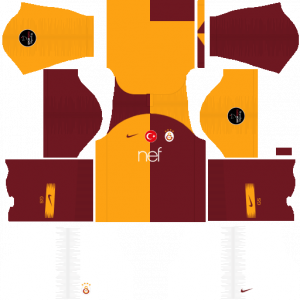 https://i.imgur.com/oTbZErb.png
Galatasaray Away Kits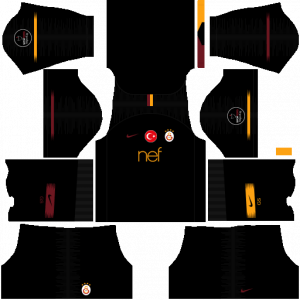 https://i.imgur.com/AMKSWxA.png
Galatasaray Third Kits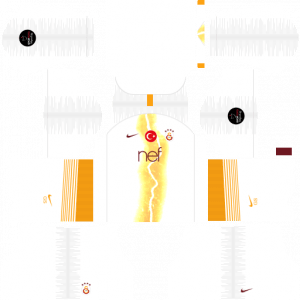 https://i.imgur.com/jQT0Nfj.png
Galatasaray Goalkeeper Home Kits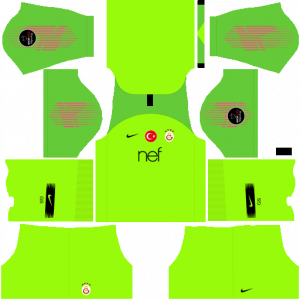 https://i.imgur.com/fVVSqFd.png
Galatasaray GoalKeeper Away Kits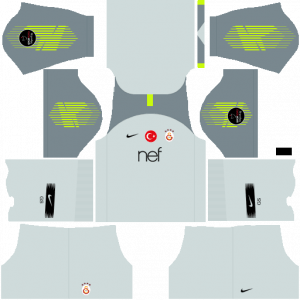 https://i.imgur.com/skERgem.png
Galatasaray GoalKeeper Third Kits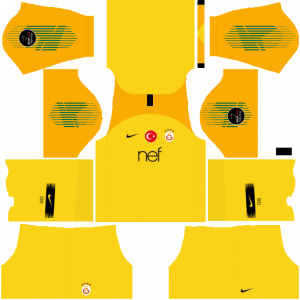 https://i.imgur.com/c18PuU2.pn
DLS Galatasaray Kits Logo 2022
The logos are also very demanding because we create the kits without any kind of branding on them. So, that's why we have the logos on our website, you can use them on the kits for a branding purposes. Keep in mind we don't own the rights of the team's logo but the official teams have.
Get the import URL below of the logo and use it in the game easily.
Galatasaray logo PNG 512×512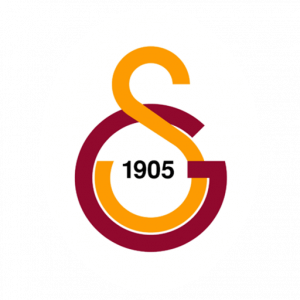 Galatasaray Kits Logo URL
https://i.imgur.com/HkQIa9K.png
Galatasaray Kits 512×512 2022
The main thing is discussed here, 512×512 pixels are the recommended size of the kits by the DLS team. In simple words, you can only use the kits in that particular size. There are millions of kits available on the internet but not in the recommended size. Thats why you face trouble, so we suggest you use our kits with a 100% working rate.
The logo is also in that size and All the graphics are without a background in PNG format!
About Team
The Galatasaray is very famous and the most successful football team based in Turkey and was founded in October 1905, Galatasaray Lisesi, İstanbul, Turkey. The team won lots of national and international titles throughout their career. We have some popular team achievements below. check it out!
Galatasaray won the Super Lig Titles and also the Turkish titles as well. The team becomes popular because of their league the Istanbul Football league & UEFA Champions League. Lots of super cups are also won by this team and others many national cups. if you want or check out the full list of the titles and cups check the official team website or Wikipedia.
| | |
| --- | --- |
| Team Location |  Istanbul, Turkey |
| Founded in | October 1905 |
| League | Istanbul Football league, UEFA Champions League |
| Stadium | Turk Telekom Stadium |
| Galatasaray DLS kits | Available on DLS kits Hub |
Import Galatasaray Kits Kits 2022 – Guide
Are you looking for a Kits import guide? If you have issues while importing the kits then follow our steps and easily import the kits and logos into the game. If you still have any problem let us know in the comments.
Search your desired kits on our website.
Then find the 512×512 px kits and Logo URL.
Open URL and you will find the Kits image.
Now, Open the Dream League Soccer game on your android or IOS device.
Select MY CLUB in the Menu bar section
Here you can find the option Customize TEAM, click on it.
Select the Logo Edit or Kit Edit option.
On that screen, you can get an option to Download, select it.
The URL insert space appear, put the URL in it (which you copy from our website)
Finally, Select the Confirm option and the Kit or Logo will automatically import.
So, that's it for today I hope you like the Galatasaray DLS 2022. If you have more content like this Subscribe the newsletter and enable the free notification. Don't forget to leave your thoughts in the comments. Thanks for visiting!