In 2024, we have this amazing Dream League Soccer PSG Kits 2024 and all DLS PSG kits-related stuff on our website. This year we try to focus on all the important content that will help you a lot and give you the best gaming experience.
All PSG football club lovers are ready for 512×512 PSG Kits, logos, and other graphical stuff used in the DLS Kits 2024 game.
Dream League Soccer PSG Kits 2024
We know that Paris Saint-Germain F.C. lovers are here to get the latest 2024 DLS kits from us. Here we released our best and custom kits below with their original import URLs. Just copy and paste the URLs to import the kits directly into the game.
All the recommended-sized kits and other amazing Dream League soccer stuff would be available on the DLS kits hub 24/7. Just follow us here and on Social media to get all the updates easily.
PSG Home Kits

https://i.imgur.com/VqXIioa.png
PSG Away Kits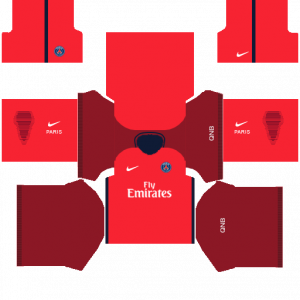 https://i.imgur.com/iRSVVTD.png
PSG Third Kits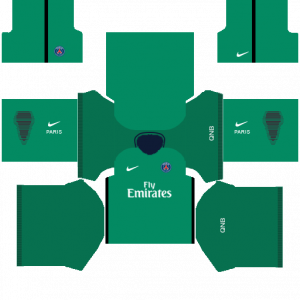 https://i.imgur.com/PzzV4oT.png
PSG Goalkeeper Home Kits

https://i.imgur.com/3tO9eyb.png
PSG GoalKeeper Away Kits
Coming Soon…
PSG GoalKeeper Third Kits
Coming Soon…
DLS PSG Logo 2024
Yes, the PSG Logo in PNG format is usually used on kits as branding, because when our team designed the custom kits, these were blank without any logo on them. That's why we display here the logo so the players use it on kits. But all the official rights are owned by the PSG team.
Just like the kits, we have the logo import URL as well. Get it right below the logo!
PSG logo 512×512 PNG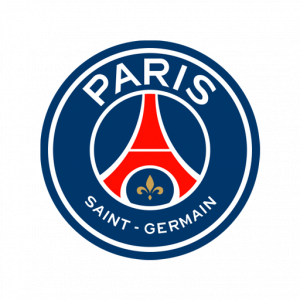 PSG Logo URL
https://i.imgur.com/HO5Uhd0.png
PSG Kits 512×512 2024
PSG 512×512 Kits are usually not available on every single source of kits. However, we have them because our team knows that the game only supports that size other sources provide you with smaller-sized kits and logos which will not work at all.
The default kits like the home, away, and third with all Goalkeeper kits are available on our blog. Just read the article thoroughly and get the import links.
Some Basic Information about the Team
As you know before getting further we discuss some basic information about the team. Today's team is well known as PSG and its full form is "Paris Saint-Germain F.C." The team is based in France, Paris and it is a French professional soccer club. The team players generally have worn blue and red color kits and the team started their career in 1970.
Now, we know that you guys are interested to know about the team's achievements and titles. The PSG soccer club won the main 4 titles such as Coupe De LA Lige, Trophée des Champions, Coupe de France & the one and only Ligue 01. So, you notice that this team is so much popular and has a wonderful fan following that's why we have the kits of PSG today on our website.
Import DLS PSG Kits 2024 – Guide
Here we have these basic import kit guides for everyone. Sometimes you face errors and problems while trying to use the kits. So, follow the steps and that will solve the errors, etc.
Search for your desired kits on our website.
Then find the 512×512 px kits and Logo URL.
Open the URL and you will find the Kits image.
Now, Open the Dream League Soccer game on your Android or IOS device.
Select MY CLUB in the Menu bar section
Here you can find the option Customize TEAM, click on it.
Select the Logo Edit or Kit Edit option.
On that screen, you can get an option to Download, and select it.
The URL insert space appears, put the URL in it (which you copy from our website)
Finally, Select the Confirm option and the Kit or Logo will automatically import.
Just wait and watch we have lots of stuff for you like Today. In 2024, we try to focus on all the team and their kits. For updates Subscribe to the notifications and get updates for FREE. Thanks for Visiting!