After visitors Request we update the Dream League Soccer Valencia CF Kits 2023 and its logo for Branding Purpose here. Just check the Working import kits URLs, use them and play the game with these custom 512×512 Valencia Kits Right Now!
Valencia football club is getting so much popular in the last couple of years, the team participates in different high-end leagues like La Liga. On our blog, you will get everything related to the game and this game every time.
Dream League Soccer Valencia CF Kits 2023
The Valencia Kits are available in the recommended size here. The default stock kits of this team are wonderful but after some time players want some change like custom kits. So, that's why our team creates kits according to your designs as well. If you want any help regarding this comment below.
Now, let's move to our main Topic for Today's article the DLS Valencia CF kits 2023. In this year people show their interest more in android and other soccer games like the most popular Dream league soccer. Their kits are available with recommended size on DLS kits Hub, follow our blog for more.
We have all home kits with Away and third kits as well. Goalkeeper Kits are also updated here frequently.
Valencia CF Home Kits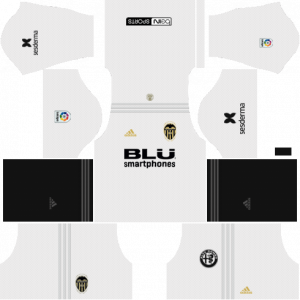 https://i.imgur.com/dZqUl8Y.png
Valencia CF Away Kits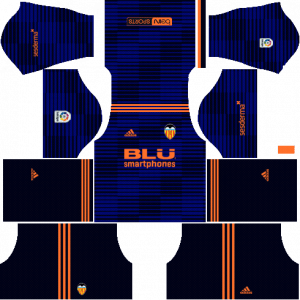 https://i.imgur.com/vJ2r9o4.png
Valencia CF Third Kits
Coming Soon…
Valencia CF Goalkeeper Home Kits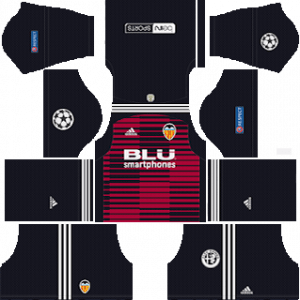 https://i.imgur.com/5shGN3a.png
Valencia CF GoalKeeper Away Kits

https://i.imgur.com/yilyzBq.png
Valencia CF GoalKeeper Third Kits
Coming Soon…
DLS Valencia CF Kits Logo 2023
I personally lie the logo of the Valencia team, their yellow and red color combinations are awesome. Usually, the custom kits are blank, there are no branding things on them. We have this logo image for image purposes only. The rights of the logo are owned by the Valencia team, not us.
Get the import URL below of the logo and use it in the game easily.
Valencia CF logo PNG 512×512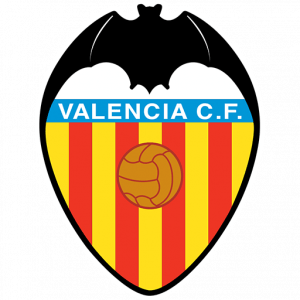 Valencia CF Kits Logo URL
https://i.imgur.com/0Uqe11K.png
Valencia CF Kits 512×512 2023
The most important and confusing topic and the question is why the kits are always in 512×512 size on our website. Every time when people asked this question in a comment my answer is the game support only this size of kits and if you want to import the kits into the game you need kits in that particular size.
The logo is also in that size and All the graphics are without a background in PNG format!
About Team
Valencia CF's original name is "Valencia Club De Fútbol" and it is a professional Spanish Football Team. The team found March 1919 in and based in Valencia, Spain, and achieve lots of cups and titles throughout their career.
This football club won 6 La Liga titles, lots of national Football Cups with one Super Copa, and much more. Besides this, the Valencia football club won the titles like UEFA Cup, Inter Citiirs Cups, and lots of European Competitions. If you want to check the details and complete them, check on its official site.
| | |
| --- | --- |
| Team Location | Valencia, Spain |
| Founded in | March 1919 |
| League | La Liga |
| Stadium | Mestalla Stadium |
| Valencia CF DLS kits | Available on DLS kits Hub |
Import Valencia CF Kits Kits 2023 – Guide
If you face errors and issues while you are trying to import the kits into the game, then follow the steps and easily import the kits and play the game! If you have had any issues please let me know in the comments.
Search your desired kits on our website.
Then find the 512×512 px kits and Logo URL.
Open the URL and you will find the Kits image.
Now, Open the Dream League Soccer game on your android or IOS device.
Select MY CLUB in the Menu bar section
Here you can find the option Customize TEAM, click on it.
Select the Logo Edit or Kit Edit option.
On that screen, you can get an option to Download, select it.
The URL insert space appear, put the URL in it (which you copy from our website)
Finally, Select the Confirm option and the Kit or Logo will automatically import.
We update new team kits like the Valencia kits very frequently, If you want every single update? If yes then Subscribe to the newsletter for Free notifications. If you have any requests please mention them in the comments.  Thanks!